GFS Celebrates 175 years of Quaker education.
Dear Friends,
I have been thinking about how our 175th year will live in our collective history. I know we will remember much more than morning health screenings, masks, and physical distancing—but rather a school year that opened our hearts and minds to new ways of thinking and doing, raised voices through collaborative campaigns for justice, and united us in our deep appreciation for the gift of education.
This year, we have seen our teachers go above and beyond, designing new and joyful approaches to teaching and learning, and we have observed how our students channeled their energy and creativity to respond to the challenges of the pandemic: reimagining clubs—many centered around service, advocacy, and activism—and even starting virtual businesses. We commenced a school-wide plan for anti-racism and launched our first parents and caregiver SEED (Seeking Educational Equity and Diversity) program. And we deepened our commitment to Breakthrough of Greater Philadelphia, supporting both virtual and in-person programming, and worked with Holsey Temple and other community partners to address needs faced by their members.
A look through our school's prolific history reveals a series of remarkable periods that have required similar ingenuity and empathy, and yielded important growth and education. It was the circumstances of World War II that led GFS to welcome refugee children from Europe and students from United States internment camps; the 1963 16th Street Baptist Church bombing in Birmingham, Alabama, that inspired GFS to start the Community Scholars Program; and the struggle for equal rights that encouraged a faculty study group in 1985, led by Joan Countryman '58, to examine why a lower percentage of female students took advanced math and science courses and led to the hiring of more female faculty in those departments.
We are defined by a past and present that informs and inspires a future of contemplative action and development.
I am pleased to take this moment to kick-off our 175th Anniversary—celebrating our creative community, highlighting our history, and looking forward to our future—with a series of virtual events that reflect goals outlined in our strategic vision, Lighting the Way, including a virtual "evening-in" fundraiser to support scholarship at GFS, scheduled for May 15, 2021. Events for all ages will be announced over the next few weeks, but please mark your calendars for the following programs:
A Community Writers Series Evening with Author and Creativity Strategist Natalie Nixon '87 in conversation with Sarah Stein Greenberg '96: December 1, 2020, 7 p.m. - RSVP
Annual Alumni Assembly Featuring Music Entrepreneur and Producer Ben Thomas '14: December 4, 2020, 10:15 a.m. - RSVP
Giving Day - Anniversary Edition: February 12
A Special Conversation with NBC News Chief White House Correspondent Kristen Welker '94: 2021 date to be announced
A Virtual 175th Celebration and Fundraiser: May 15, 2021
I look forward to the many opportunities we will have in the upcoming months to come together as a community. Happy Thanksgiving!
Warmly,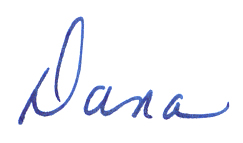 Dana Weeks
Head of School