GFS students, families, faculty, and staff organized a number of community drives and activities this fall.
This year, the GFS community raised money for 75 Thanksgiving turkeys for Holsey Temple, tripling the original goal with more than $5,000! A special thank you to the Early Childhood team for their leadership.
As well, this year Dr. Zarah Adams, Director of Community Engagement, worked with student clubs "Lunch for the Hungry" and the "Community Action Club" to organize monthly food drives for St. Luke's Food Pantry, Holsey Temple, and the Whosoever Gospel Mission. These drives will continue throughout the year.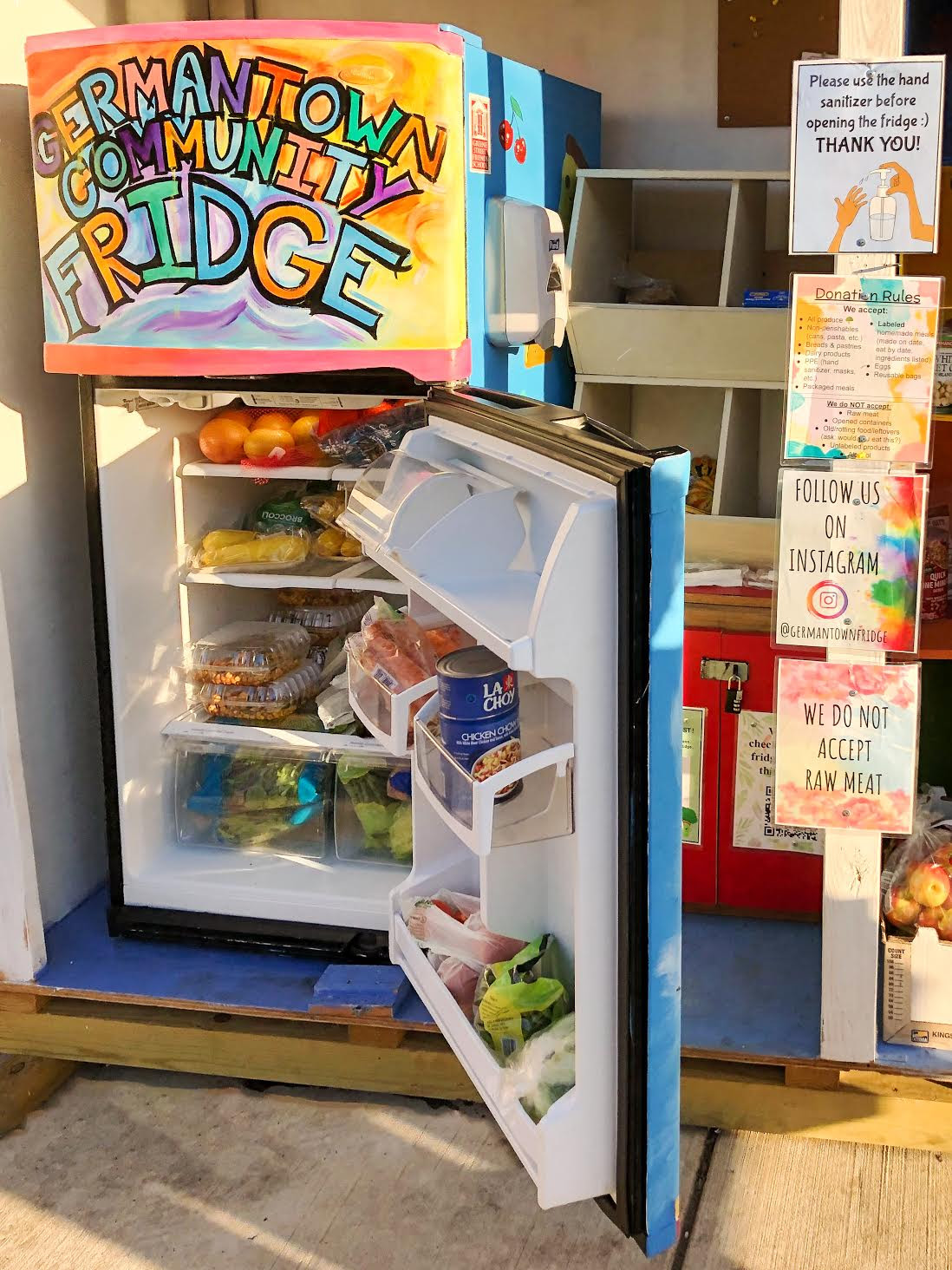 Lastly, GFS students in the Upper School club "Lunch for the Hungry" encouraged families to donate fruits and vegetables to the Germantown Community Fridge. With the help of their peers, club leaders Oscar Schwartz '23 and Ethan Young '23 are leading the effort to address food insecurity during the pandemic. "We want to make sure that people in the Germantown community have access to healthy food, especially during these hard times," they said. "What the fridge is doing is very important because it goes beyond non-perishable food items (which are still a necessity) to provide nutritious fresh food, which is often really expensive to buy." 
Upper School volunteers, led by seniors Maria della Porta and Ruby Simpson, also hosted a virtual coloring workshop with children from the Face to Face Germantown early childhood center.